Barcroft School &
Civic League
a historic south arlington neighborhood
About Barcroft
Barcroft is a friendly, quiet neighborhood originally established in 1903. It is host to about 800 mostly modest single-family homes, and about 400 apartments along the outer edge. Most of the houses were built in the 1930-1970 era, with a growing number of newer, larger homes. Barcroft is represented by an active civic association, the Barcroft School & Civic League. The neighborhood hosts the historic Barcroft Community House built in 1908, originally as a church, then as a school (a genuine Arlington one-room school house), and then as Barcroft's community home. The Barcroft School & Civic League publishes a monthly neighborhood newsletter, The Barcroft News, first published in 1903.
The Barcroft School & Civic League sponsors neighborhood events ranging from its annual Fourth of July Parade and picnic to a Holiday program with a visit from Santa Claus, meet-the-candidates nights before elections, spaghetti dinners, Easter egg hunts and National Night Out ice cream socials. These events retain the strong spirit of community first developed here over 100 years ago.
This is a good place to live.
Just above Columbia Pike in Arlington, the historic Barcroft Community House serves as the neighborhood's meeting place and as a perfect location for your event
Barcroft House, or the Barcroft Community House, is one of Arlington's treasures. Built as a Methodist chapel in 1908, the Barcroft School and Civic League bought the building in 1914 and converted it into the original Barcroft School. Today it is Arlington's last remaining one-room schoolhouse--a living tribute to the sleepy, rural place that Arlington once was. Over a century later, it remains the heart of the community--its ownership shared by the members of the BSCL, it is where the neighborhood meets to celebrate, learn, and conduct business.
Barcroft House was added to the National Register of Historic Places in April of 1995. It is also recognized as an Arlington Historic District and is listed on the Virginia Landmarks Register as well. Its place in Arlington's story is commemorated with a historic plaque reading:
Barcroft Community House. The Barcroft Community house was constructed in 1908 as a branch chapel of the Methodist church. It was sold in 1914 to the neighborhood civic association, the Barcroft School and Civic League. The building served as the Barcroft neighborhood public school from 1908 until 1925. It was a one-room schoolhouse until the 1913 rear addition allowed for a second schoolroom. The front porch, indoor stage and plumbing were added after 1925. The Barcroft School and Civic League continues to own and use the Community House for neighborhood activities and meetings. In 1995, the site was listed in the National Register of Historic Places. Erected by Arlington County, Virginia
You can share in Barcroft House's history by renting it to host your modest-sized events. Learn more about how you can take advantage of this quaint, welcoming space.
Barcroft House has seen many renovations bring it boldly into its second century, thanks in part to careful stewardship, delightful renters, and generous support from the community.
But other important items still remain. If you can, we encourage you to make a Tax Deductible Contribution to the Barcroft Community House Fund. Just enter the amount on the Membership Form.
contact
Host your next event at Barcroft House
Location
800 S Buchanan Street
Arlington, VA 22204
Hours
By reservation
Want to Know More?
Support Barcroft House
You can help keep Barcroft House beautiful for generations to come with a tax-deductible donation to the Barcroft Community House Fund.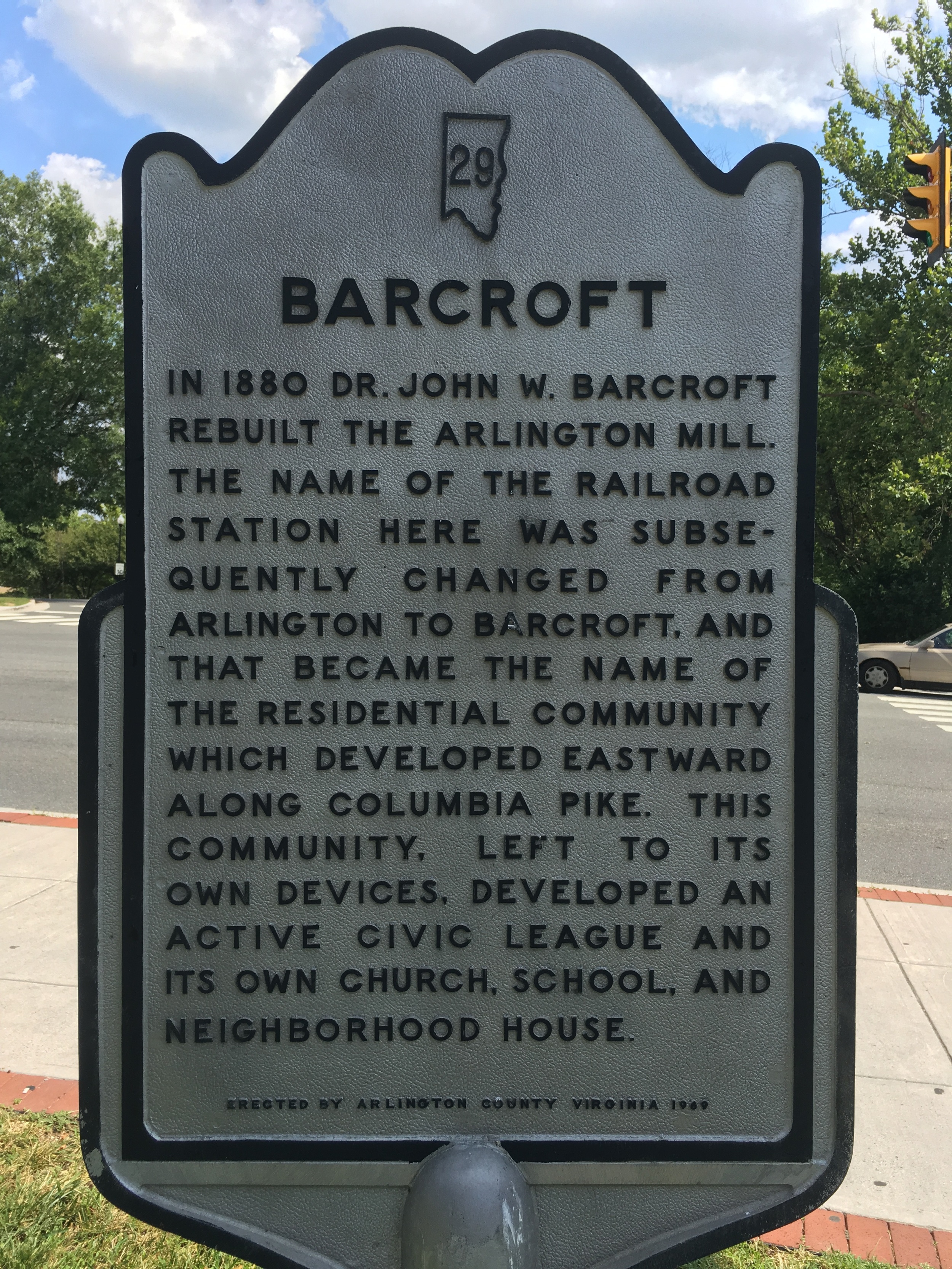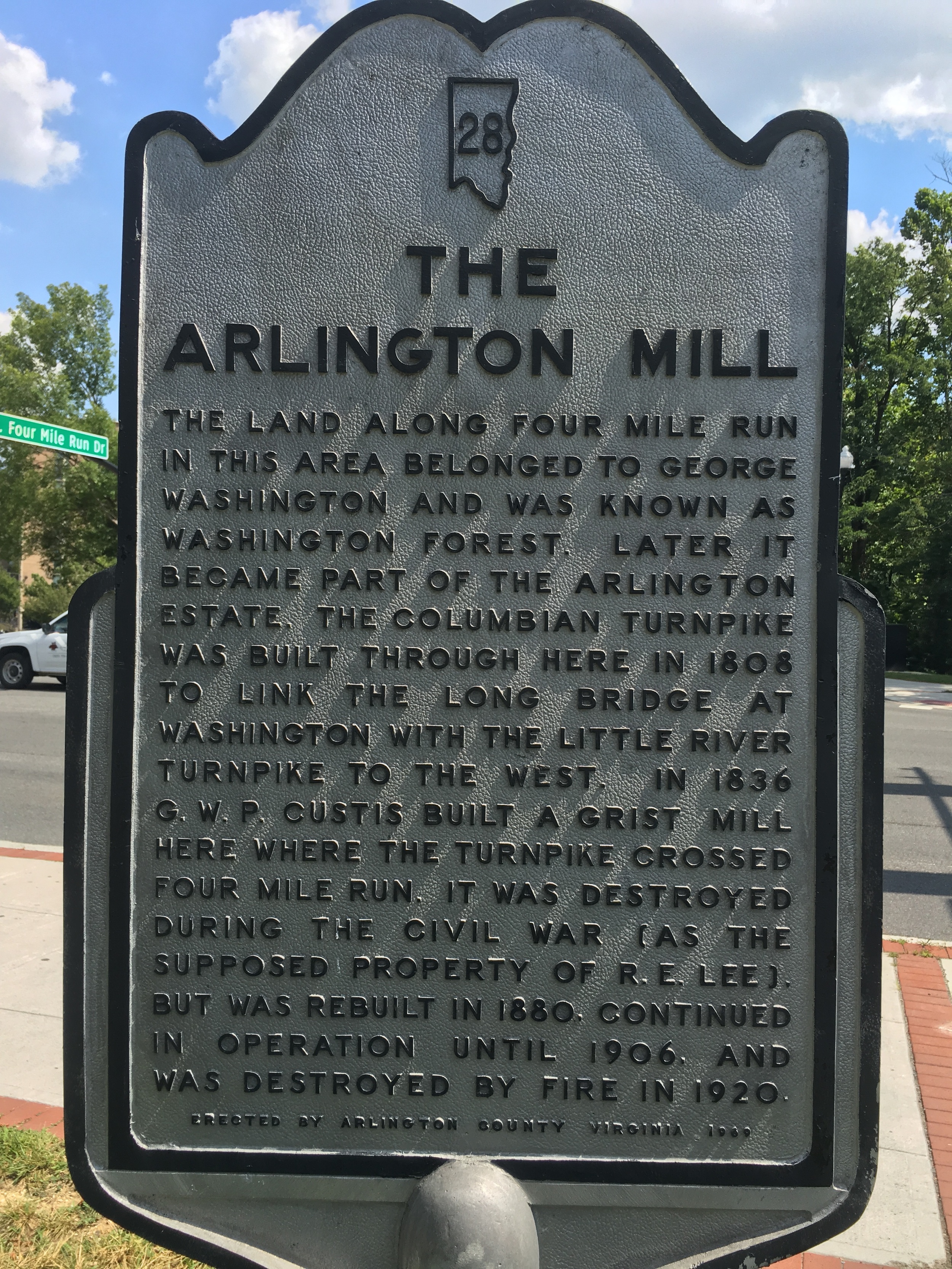 Membership
The Barcroft School & Civic League is the neighborhood civic association representing members of the Barcroft neighborhood. Residents are eligiible for memberships as either an individual member or a household member.
Memberships run from January through December of each year. All members must renew annually. January is time to renew or join. Dues are $5 per adult ($10 per couple), and membership is limited to Barcroft residents.
You can review the current membership list (PDF) to see if you have paid your due.
You can join by filling out and submitting a membership form (PDF) to the BSCL Treasurer.
The membership meets every month (except in the summers) on the first Thursday of each month. When we vote on neighborhood issues, only members can vote. Joining says you are interested in your neighborhood and want to be part of what happens there. The larger our membership, the better we are heard by the county and other organizations.
All BSCL events are carried out by volunteers. Please consider volunteering to help with some of the activities. Help is needed with all events and at all levels. The form lists some areas that you might find interesting, or you may want to start something new. Just show what you'd like to do under 'Other'. Volunteering is fun, and you meet some interesting people.